Getting Autonomy Right
My father will be 90 next month. He lives in a nursing home because he needs help with all the most basic tasks—eating, dressing, bathing, walking. But my father also has dementia, which has been getting worse, as dementia generally does. As a geriatrician, I know that one of the few ways to make a person with dementia better is to take away any medications that might be contributing to the cognitive impairment. So when I realized my father was still taking a small dose of the tranquilizer valium (diazepam) every day, I suggested it be stopped. I was stunned when my father's doctor called me to say he felt stopping the valium posed an ethical dilemma.
An ethical dilemma? Valium is on the most widely recognized list of medications that are generally inappropriate for use in older people. The American Geriatrics Society recommends against prescribing valium in the elderly because the drug accumulates in the body, takes days to weeks to be eliminated from the system, and is notorious for causing confusion and lethargy, especially in people with dementia. Now guidelines and recommendations are not absolute.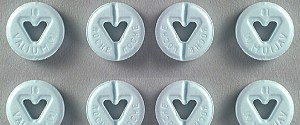 Valium has not been taken off the market by the FDA. And my father is only on a low dose of the medicine. For years, he was on a far higher dose because it helped control his debilitating panic attacks. When I was growing up, he used to have panic attacks every few weeks, even with high dose valium, but the attacks were far worse without the valium. Multiple efforts to find another drug that was equally beneficial without potential side effects had failed, so my father stayed on valium. Over the last few years, his doctors have tapered the dose, but they never stopped the drug entirely. Since entering the nursing home 2.5 years ago, he has remained on valium even though he hasn't had a single panic attack. And now he is sleepy much of the time—he can't keep his eyes open when you try to talk to him—and is more confused than ever.
Why, then, was stopping valium ethically problematic? It might seem, by contrast, that continuing a drug that every geriatric authority deems pernicious is what is ethically problematic. But it turns out that 1.5 years ago, when my father's mental faculties were better than they are now, though hardly normal, he told his physician that he wanted to stay on valium. So in the view of that same physician, stopping the medication now would be a violation of the all-important ethical principle of respecting autonomy.
Now I'm all for respecting a patient's right to make medical decisions for himself. But making a medical decision assumes the patient has the capacity to weigh the risks and benefits of the treatment. And I am quite confident that my father, who is unaware that he even has cognitive impairment, can understand that valium could be worsening his cognitive impairment. I am sure that my father, who does not remember what he had for breakfast or even if he had breakfast, has no recollection of when he last had a panic attack. He is simply unable to evaluate the situation, and to rely on the opinion he had 1.5 years ago (assuming he understood the issues then, which is another matter), is absurd. "Respect for autonomy" is not equivalent to "the customer is always right." It is not respectful of a person's right to determine what happens to his body for a physician to mindlessly follow the dictates of the patient. When a cancer patient declines potentially life-prolonging treatment, should his oncologist accede to his wishes without first being sure the patient understood both what would happen if he got the treatment and what would happen if he didn't?
Read more about it:http://blog.drmurielgillick.com/2014/03/getting-autonomy-right.html